Seen on the interwebs and really liked… Wish I could give credit where it is due…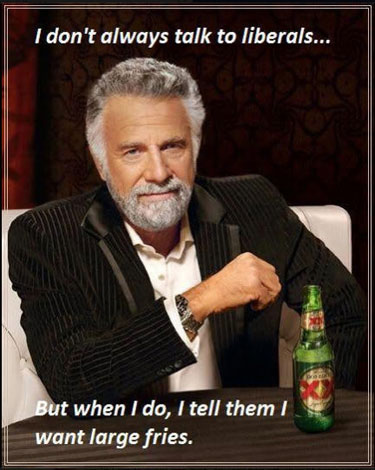 I have a couple of liberal friends, no really, stop laughing…
Getting a degree in interpretative dance, art history, or women's study is not going to get you anywhere in today's economy. But then you can always not wash your hair for months and roll around in patchouli oil, and join the 99%. All while carrying $120,000 in debt from Columbia University. Your life is going to be spent sucking on the government teat.
Good luck with that as a long term solution as we will very shortly be running out of other peoples money. We are already at or over 40 cents per dollar of federal spending being borrowed from the Chinese…
So remember to smile nicely when I ask for fries with my Big Mac.