Came home from working at a local lab and this is what I found…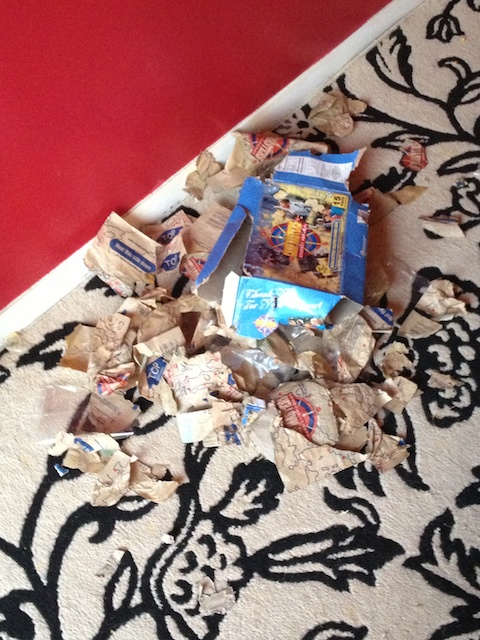 More…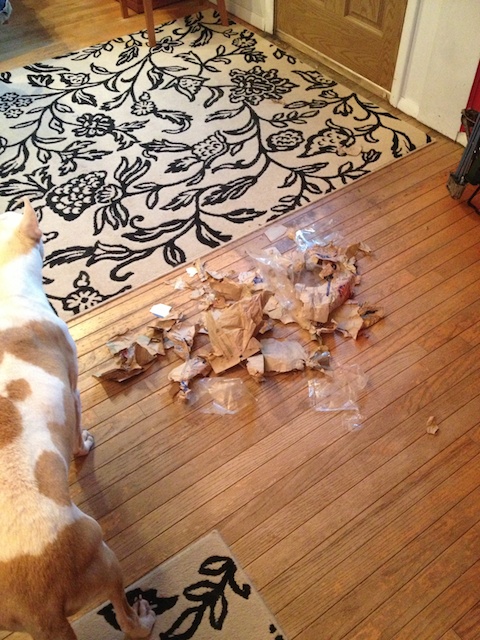 Of course there were not just two neat little piles.  It was strewn around the dining room and living room.  I just condensed it to picture worthy form.
Yes it is a whole box of boy scout popcorn.  20 bucks, 1 box, 15 packets…  I only found 3 kernels of corn out of a whole box of popcorn.  And yes, the house smells oh so buttery…
I hope popcorn won't kill the dogs, at least I think I do…
And then they have the nerve to whine at me for dinner…
Update:  It gets better… Well the PID (Politically Incorrect Dog) did not do so well with the popcorn.  Big liquidly mess in the bathroom.  Got that cleaned up and 5 minutes later the PID popped.  So we had another mess to clean up.  The Aussie seems to be no worse for wear.