Well it has been a while since an update.  I have been busy.  I have the struts sectioned and my brakes from Arizona Z cars finally showed up.
My welder took a while but finally came through.  If you look closely you can see my boo boo.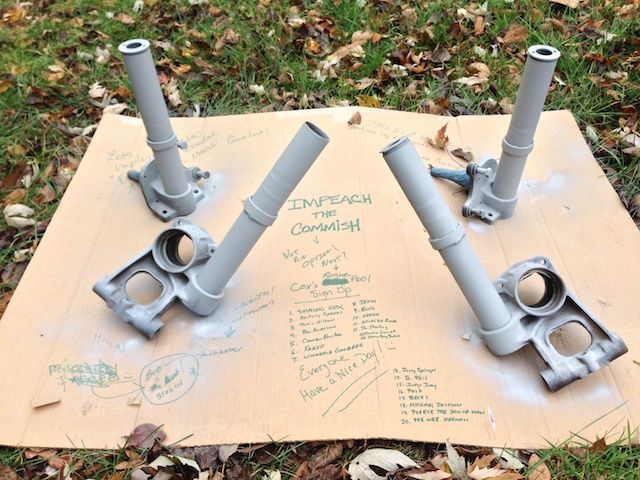 I don't know where I had a math/measurement error.  I knew the total length should be 14.9ish inches but somehow I cut too much out and some how I got 14 inches.  I even measured it again after thinking I was cutting an awful lot out of the top section of the strut.  Well I got an extra weld in… but it all came out ok.
Got them all painted up and started with the fronts.
Next up was starting on the front hubs nice ARP studs pressed in.  Little did I know that I should have pressed in the bearing races first to make things easier.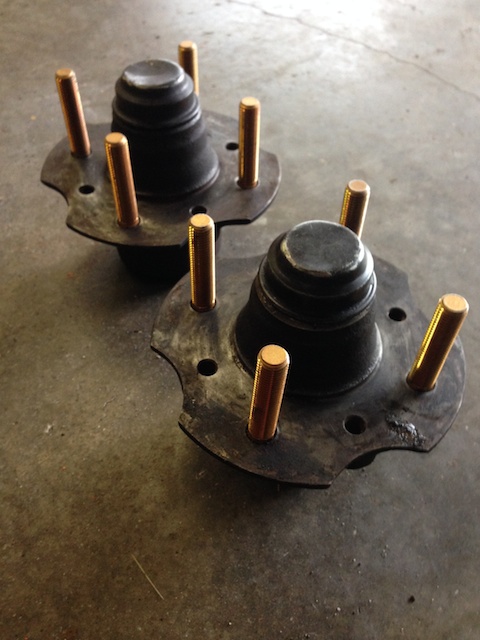 So here are the Wilwoods in all their glory.  I got the parking brakes but not sure about the cables yet.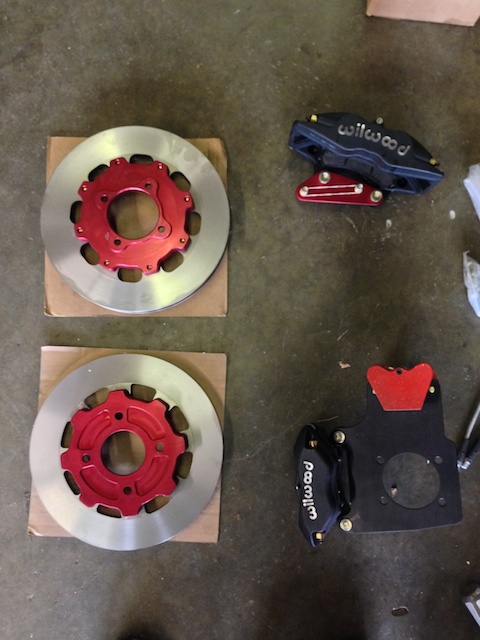 I picked up a set of bearing and seal pushers.  Was not too sure about the set but for 30 bucks what could go wrong.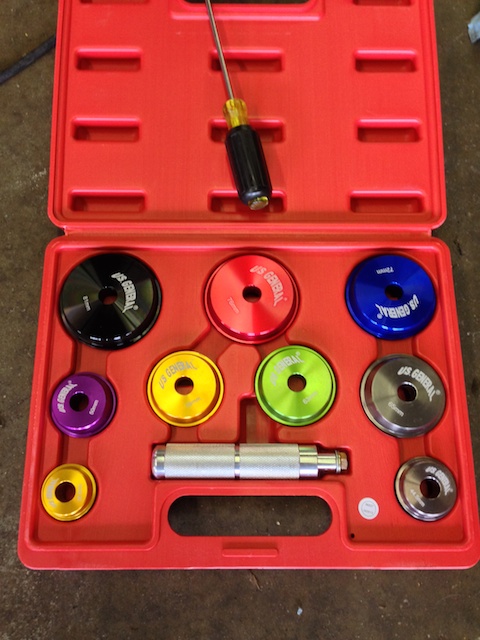 So putting in the studs too soon made me work a bit harder to get the bearing races pushed in as I now had to contend with the extra long studs.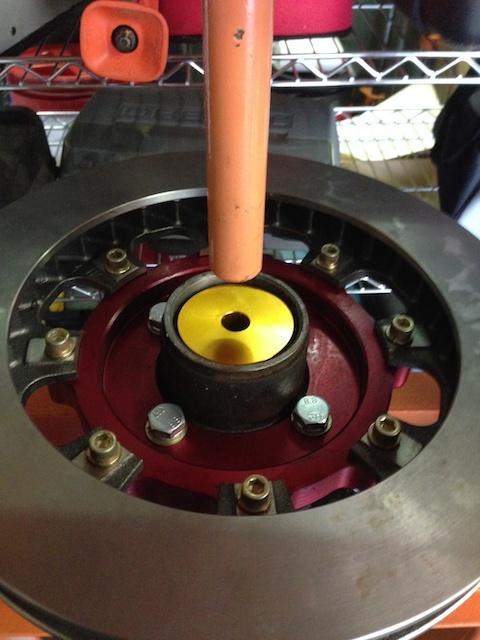 So I got the Wilwoods bolted to the strut but then ran into an issue where the hex cap on the brake caliper itself was a 9mm.  I do not have a 9mm hex socket or even a 9mm hex key.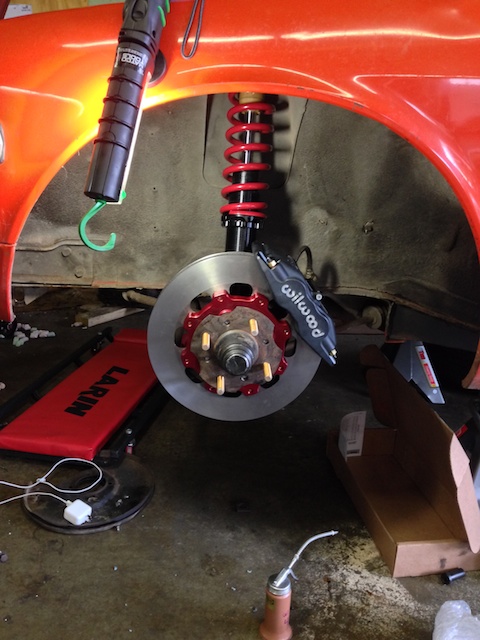 So it was on to another part of the project.  My OS Giken came a couple of weeks ago but I ran into the dreaded 110mm ring gear on my old 3.54 diff out of an auto 240Z.  So after getting a couple of scammers trying to sell me Diffs for 400 bucks on other sites I found blue72 had an auto diff out of a part out car and he got it shipped to me.  But as I was in the middle of the strut project I did not get to it till last week.  Then figured out that I needed to get a new set of bearings and that took a week also.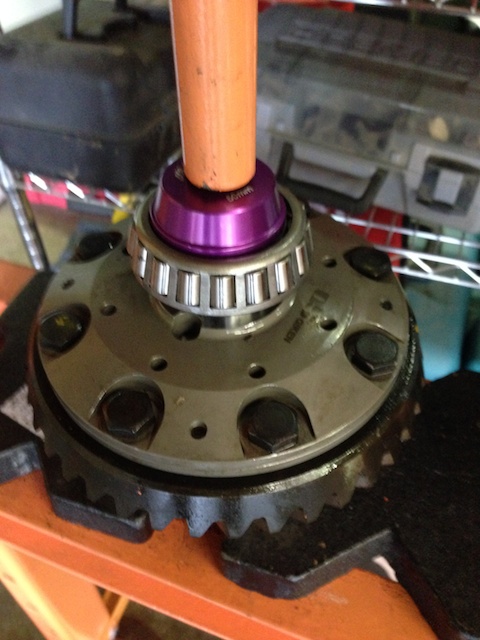 I pressed on both bearings and if I had it to do over I would only press on one bearing, as I had a bunch of difficulty getting the bigger OS Giken with both bearings pressed on into the diff housing, but I finally managed it.  I put new oil seals on for the output shafts and O-rings on the inside of the side covers and have a new gasket for the diff cover.  So I will put that on and get it all buttoned up and ready to swap the rear diff and get all the new bushings put in at the same time.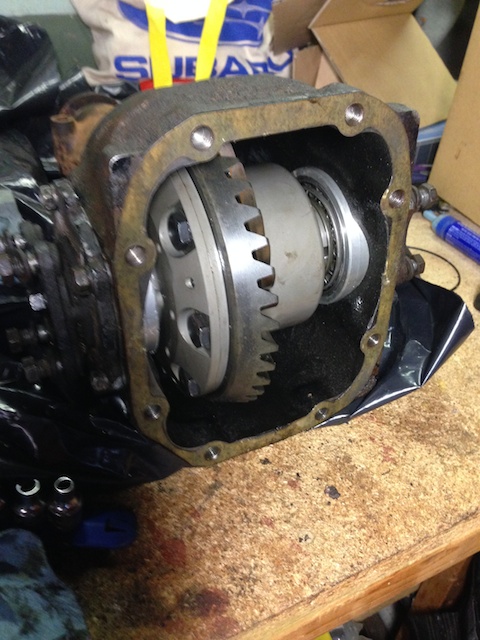 One question, I have never worked with non sealed bearings.  There was a TON on old grease in the space between the bearings in the front hub.  I throughly packed the bearings and liberally greased the spindle but did not add a bunch of grease between the bearings.  Is this just a bunch of buildup that people don't clean out between re-greasing their bearings?