Well I competed in the DC Pro Solo this weekend.  I was DFL in my class, but I knew that was probably to be my fate going in.  You have to start somewhere and my last pro event was in 2007.  I had not felt those kind of butterflies in the stomach since my first few auto crosses many many years ago.
I was not driving the car as hard as it needed to be driven, but that was ok with me.  Its not my car but I did have a really good time doing it.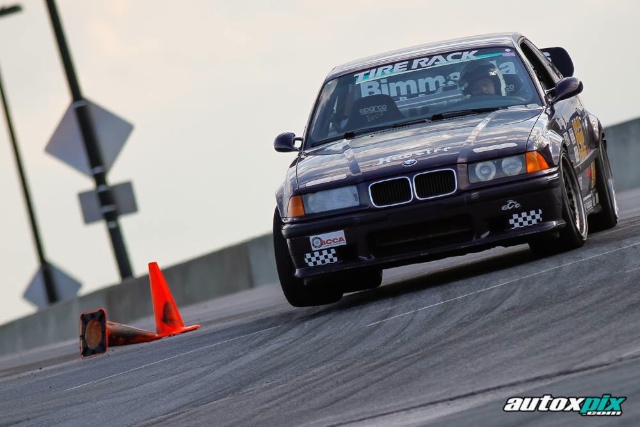 The funny thing about this photo is it is really the first photo I have of me driving a car at a pro and its my buddies car.  When I look at all of the other photos of my old 350Z which was my last autocross car, it always had my buddy driving it, so it all evens out in the end.  I will be purchasing this photo from Perry when he makes them available…
You know there is a lot of grip when you have two wheels off the ground.
Now I really really want to get my car finished.  This little taste this weekend reminded me just how much I missed autocross…