Last year was a rough year for the old Datsun race car.  We got 9 runs in out of something around 70 something possible runs.  The rest we broke the car during practice starts at every pro solo except for the Finally in Lincoln Nebraska.  Where we got in 7 runs before the output shaft of the Diff decided it was time to retire.  I put a new one in but we did not run again in the pro solo finally deciding instead to run it in the regular nationals finally and hopefully get in 6 runs and at least complete one national event for the year…
Then we got home and fixed everything only to repeat in Oscoda Michigan this time we blew up the diff instead of the Universal joint followed by the transmission output shaft which is what we blew up in Toledo.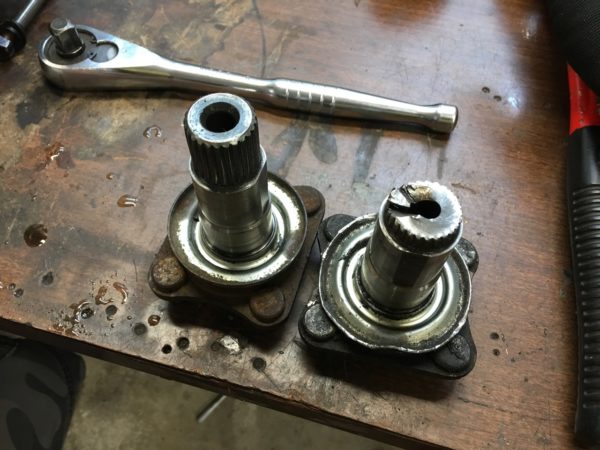 Then we got to Lincoln Nebraska and blew up a diff output shaft again just like in Oscoda.
The car looked like this most of this year, here it is assuming the position in Lincoln Nebraska.
Changes are afoot for this year since last year was such a disaster.   More to come.